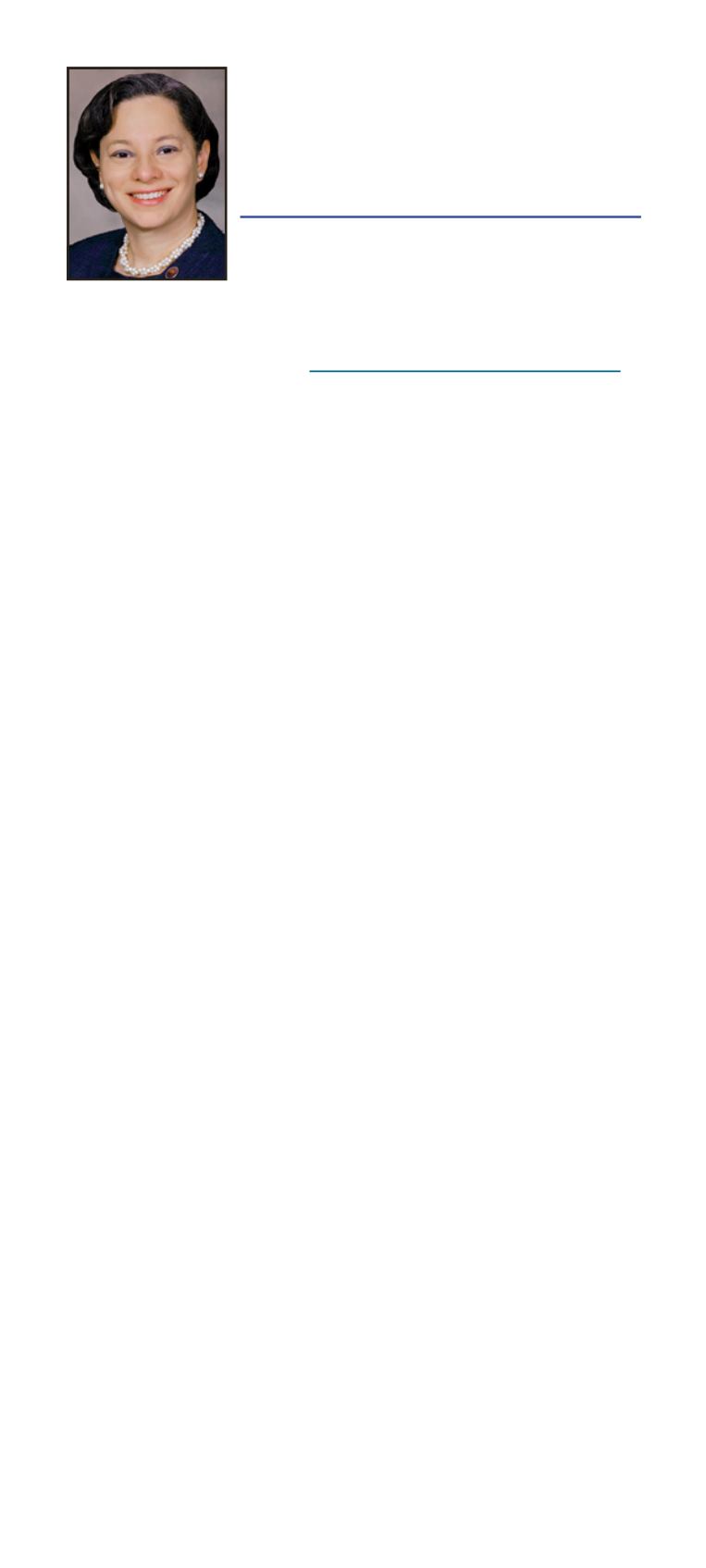 10
Charles City; Part of Hanover,
Henrico and Richmond City
Capitol 804.698.7509 •
district09@senate.virginia.gov
P.O. Box 396 • Richmond, VA 23218
Chief of Staff: Abbey Philips;
LA: Justine Blincoe, Ashley Arkhurst
Personal Information
Birthday
: December 28
Place of Birth:
Petersburg, VA
Religion:
Presbyterian
Spouse:
David Mills
Children:
Jackson, Samantha
Membership & Affiliation:
YWCA of Richmond Board of Directors
Children's Museum of Richmond Board of Trustees
Chippenham/Johnston Willis Hospital Board of Trustees
Virginia League of Planned Parenthood
Board of Directors
Moton Museum Board of Trustees
Virginia Premier Health Plans Board of Directors
Virginia Center on Aging Advisory Committee
Delta Sigma Theta Sorority
Junior League of Richmond
Fan District Association
Fan Women's Club
Southern Region Education Board
Legislative Advisory Council
Democratic National Committee
Virginia Martin Luther King, Jr. Memorial Commission
Capital Region Caucus
Fire and EMS Caucus
Education:
University of Richmond (B.A.)
University of Virginia School of Law (J.D.)
Elected State/Local Office:
Virginia House of Delegates, 2005-2017
Occupation/Profession
:
Assistant General Counsel, Verizon Communications Inc.
Awards:
Virginia School Boards Association Legislative Award (2016)
McClellan, Jennifer L.
(
D
-9th)